Welcome to Ridgeway Secondary School
As the proud Headteacher of our wonderful school, it is my pleasure to welcome you to our website. We are a small school with a big heart, and we believe that our close-knit community creates a special place to be.
At Ridgeway, we strive to create an environment where everyone feels valued and respected. We are proud to be a place where people want to work, students want to study, and our partners want to collaborate with. Our friendly community is built on mutual respect and support.
Our school ethos is Ridgeway 360°, which focuses on developing the whole person. We believe in nurturing our students' academic, social, physical and mental growth and are committed to Ridgeway 360° for all our students and staff. Ridgeway 360° is at the heart of what it means to be at our school and underpins everything we do. Our highest standards and expectations help our students to achieve their full potential in all areas of their lives and equip them to meet the challenges of the next steps they take.
One of the things that we are particularly proud of at Ridgeway is the excellent behaviour and manners displayed by our students. Our students are polite, respectful, and well-behaved, creating a positive and harmonious atmosphere for everyone.
We are dedicated to providing the very best opportunities and experiences for our students both inside and outside the classroom. Our committed staff work tirelessly to deliver a broad, varied, and exciting curriculum that challenges and inspires our students to be the best they can be. Through everyday excellence, we encourage all our students and staff to strive for their personal best.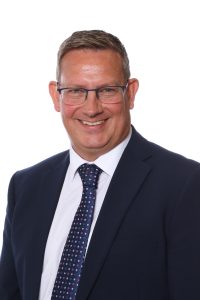 We are a school with big ambitions and a big future. This is an exciting time to be at Ridgeway, a time of change, where the rapid improvements we have made our becoming embedded. We are all working tirelessly to be the very best that we can be, becoming a great, small secondary school where students develop into fully rounded people and achieve excellent results.
I invite you to explore our website and discover more about the amazing things happening at Ridgeway. If you have any questions or would like further information, please do not hesitate to get in touch. We look forward to welcoming you to our school community.
Mr M Ball Headteacher